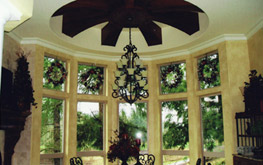 New Construction
Each new construction employee is trained to work on any type of project large and small. Our crews are thorough, efficient, professional and monitored by our supervising department to ensure the completion of each step of the process as specified by the builder or homeowner.
We are versed in all areas of insulation. This includes ceilings, walls and floors insulation, covering green and energy efficient methods of insulation.
Job supervisors will walk the job with the builder or homeowner before beginning installation of drywall or insulation to make sure we are familiar with the specifications of each individual job. Follow-up is important, so we offer final walks and one-year warranties on all of our new constructions projects.
Please contact our estimating department for further information on new construction bids.